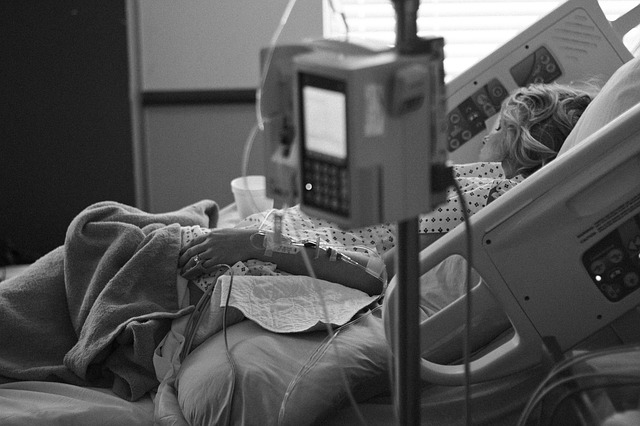 While many believe Medicare covers long term care expenses, the reality is, Medicare does not. Medicare offers limited, short-term skilled nursing care coverage. Furthermore, in order to qualify, you must meet specific hospitalization requirements. Many Medicare beneficiaries are hazy on the subject of hospital observation vs. admission status—although the difference can equate to tens of thousands of dollars.
Take a few minutes to learn the essential facts regarding Medicare hospital observation vs. admission rules. Not only will it help protect your hard-earned savings should you need skilled care down the road, it might inspire you to prepare for your future long term care needs in ways you haven't considered before.
Understanding Hospital Observation vs. Admittance Status
In the past, hospitals classified patients one of two ways: inpatient (i.e., those who were formally admitted) or outpatient (i.e., those who were treated in the emergency room and then released).
Then, observation status was introduced by the Center for Medicare and Medicaid Services (CMS) as a halfway point between ER treatment and full admission. Not only did this give doctors time to determine if a patient needed to be admitted, it was launched as a cost-saving measure, since Medicare lowered its payments to hospitals for these stays.
While the change benefited Medicare, it's created real problems for seniors. Because observation status is covered under Medicare Part B—not Part A—out-of-pocket costs are higher. Worse yet, in order to be eligible for Medicare's skilled nursing care benefit, Medicare beneficiaries first must be admitted to a hospital for at least three nights.
Observation stays don't count—something some seniors don't learn until after they've incurred skilled care expenses. In this respect, hospital observation vs. admission makes a huge difference.
Why It's Harder to Get Admitted to the Hospital
Aggravating the problem is the fact that a growing number of facilities are using the hospital observation vs. admission conundrum as a way to avoid incurring unrelated Medicare penalties for discharging patients too early.
As a result of the Affordable Care Act, CMS reduces its payments to hospitals when patients are readmitted within 30 days of discharge. By not formally admitting patients in the first place, hospitals avoid these potential penalties.
As a result, the number of hospital patients cared for under observation status doubled to nearly 1.9 million between 2006 and 2014. None of these patients were eligible for Medicare's skilled nursing care benefit—although some didn't find out until it was too late. 
Adding Clarity for Medicare Beneficiaries
Until recently, many facilities have not been clear or consistent when it came to communicating a patient's hospital observation vs. admission status. Unless a patient or family member knew to ask, they might not find out until the bills came or they were denied skilled care coverage.
In 2017, CMS enacted a new regulation that requires hospitals to provide patients under observation for more than 24 hours with written and oral notice. This is known as the Medicare Outpatient Observation Notice, aka MOON. Patients must receive a MOON notice within 36 hours of being admitted for observation. However, some still may not understand its implications.
If you're hospitalized, you don't have to wait to receive a MOON to ask about your status. If you believe your medical condition warrants admission, you can ask your doctor to change your status. The key is to do so as soon as possible.
However, even with admitted status, Medicare's skilled nursing care benefits are limited.
Medicare's Skilled Nursing Care Benefit vs. LTCI
For 2019, typically, Medicare will cover 100% of skilled nursing care for up to 20 days. This can change from year to year. From days 21 to 100, you pay $170.50 per day and Medicare pays the rest. From day 101 on, you are responsible for all of your skilled care costs. In short, while Medicare provides limited skilled care coverage when certain conditions are met, it isn't intended to meet your long term care needs.
Long Term Care  Insurance is different. LTCI coverage isn't triggered by a hospitalization, but by the inability to perform two out of six activities of daily living (dressing, bathing, feeding, toileting, transferring and continence) or the need for continual supervision due to cognitive impairment, including Alzheimer's disease. You choose your benefit amount and duration. In addition, LTCI covers many forms of care, including home care, assisted living, adult day care—even the services of a care manager. 
That's what long term care planning is for—and that's what Gordon Associates is here to help with. For more information on hospitalization vs. admission, long term care planning or LTCI, please contact us.