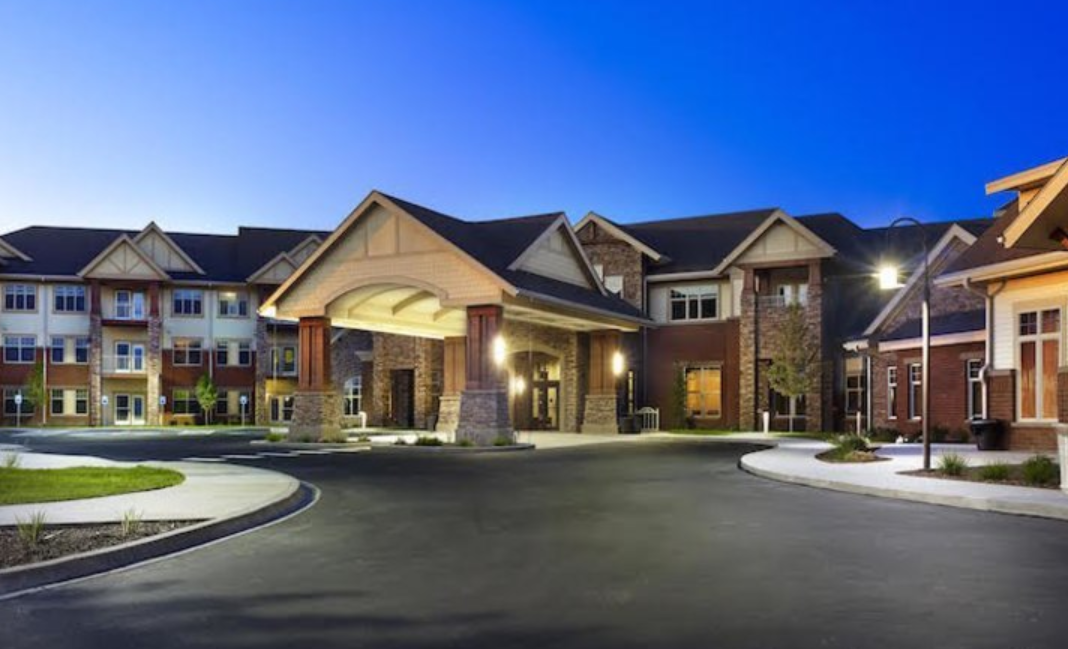 Long Term Care Insurance (LTCI) and a Continuing Care Retirement Community (CCRC) both appeal to the same type of people: people who want to plan for their future and don't want to leave things to chance.
LTCI and CCRCs address the likely future need for long term care. One doesn't cancel out the need for the other. However, if you're utilizing both of these planning strategies, it's important to know how they work together—so you can make the most of the benefits each one has to offer.
What You Need Know about CCRCs
Continuing Care Retirement Communities are very much like their name implies: these retirement communities offer their residents increasing levels of care—all on one campus—to meet their changing health needs. Today, people want to "age in place;" and CCRCs allow them to do so.
CCRCs typically provide at least three options of care: independent living, assisted living, and skilled nursing care. Residents first move in on an independent-living basis, whether in an apartment, townhouse, or cottage. Once they start to need care, they can move up to the appropriate level of care within the same building or campus.
Continuing Care Retirement Communities typically offer at least three types of contracts:
Type A/Lifecare Contract – These contracts require the highest monthly fees. However, they include all levels of service for no or little additional cost once you utilize them. In short, you pay more when you're healthy to offset other expenses later.
Type C/Fee for Service Contract – Under these contracts, you pay less for your independent living expenses, but you'll pay separate, higher fees once you move to higher levels of care.
Type B/Modified Contract – These contracts are essentially a blend of A and C. Some care services are included—and charged for—initially, but other services will be billed separately once they're utilized. This contract typically includes a limited number of free days of Health Care Services. After these days are exhausted, additional days are discounted based on current market rates.
How Long Term Care Insurance Fits in
Your long term care insurance will help cover the cost of care you'll need should you become unable to perform at least two out of six activities of daily living (dressing, bathing, feeding, toileting, transferring and continence) OR need continual supervision due to a severe cognitive impairment like Alzheimer's disease (as long as there is an expected 90 days of care).
LTCI covers home care, assisted living and nursing home care. If you have an LTCI policy and are considering a CCRC, keep these six factors in mind:
1. You Don't Need a Type A Contract When You Have LTCI
While LTCI doesn't cover independent living costs, it does cover assisted living and skilled nursing care. As a result, you don't need to choose the most-expensive Type A contract to ensure your care down the road. However, check the cost of the CCRC's various levels of care against your benefits, to make sure they'll cover your costs.
2. Some CCRCs Consider LTCI an Asset
When you apply to CCRCs, they ask for your financial records. They want to confirm that you have ample assets to pay for your ongoing care. If you don't have a huge nest egg, but you do have Long Term Care Insurance, it may help. For example: the CCRC you are considering requires $500,000 in assets, but you only have $300,000. However, you have an LTCI policy that pays $200,000+ in benefits (say, $4,000 per month for five years). This could tip the scales in your favor.
3. Make Sure the CCRC Allows Home Care
Most CCRC contracts do not include home care, but some allow it. Make sure you know what the CCRC you're considering is offering, so you can use your policy's home care benefits while in the CCRC's independent living tier.
Note: If the CCRC has an arrangement with several preferred home care agencies, verify that they are licensed with your state (a requirement of LTCI policies). Better yet, check with your agent or carrier to make sure they'll be covered under your plan.
4. Confirm that the CCRC's Assisted Living Unit Has an RN on Duty 24/7
In order to be covered under an LTCI policy, the CCRC's assisted living unit must have an RN on duty 24/7. Surprisingly, not all assisted living facilities provide this, so confirm it before you commit.
5. Stand-Alone LTCI Policy? Hybrid Life/LTCI Plan? It Doesn't Matter!
When it comes to covering the care you receive through a CCRC, it doesn't matter what type of LTCI policy you have. Both Stand-Alone policies and Hybrid/Asset-Based plans offer similar benefits (home care, assisted living, skilled nursing care). Either way, you're covered!
6. What if the CCRC Is Not A Good Fit For You?
First and foremost, don't give up your LTCI policy. If you cancel your policy and decide the CCRC is not what you expected, it will be difficult to obtain a new one (your health might have declined and your premiums will be higher). And remember, you can use your benefits for in-home care before you move to the CCRC's assisted living or skilled nursing level (most CCRCs do not provide care in the home).
If you are considering joining a CCRC, we recommend that you have an informed third party review your contract first, to ensure it's in your best interest. If you have a Long Term Care Insurance policy, it's also a good idea to ask an LTCI specialist to review it. You want to be sure that your chosen CCRC will allow you to take full advantage of your benefits. Yes, Gordon Associates offers this service, so feel free to contact us if you need help.