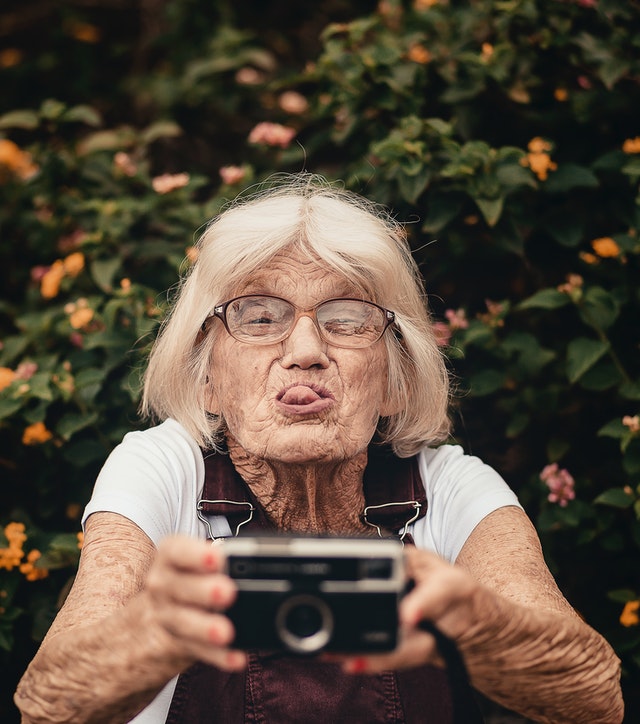 Many baby boomers are now responsible for managing care for an aging parent during the COVID-19 pandemic. While you adjust your own personal life and navigate through this challenging time, there is also a lot to consider when consulting an elderly parent. Often times, they may face an illness, recover from a surgery or have an underlying medical condition. When it comes to caring for aging parents during COVID-19, you want to be very reliable and communicative with your parents.    
What You Can Do
Plan Ahead
Talk to your parent about how you will manage interruptions of routines and what will happen if your parent becomes sick in any way. Determining a plan ahead of time as a family can reduce stress and help everyone feel well prepared and involved. For example, decide who will help your elderly parent if they run into an unexpected medical emergency. And, if you're the main go-to family member, should you yourself become ill, consider designating a near-by family member or close friend to care for your elderly parent.
Stock Up
For those who are at an increased risk for severe illness, the Center for Disease Control recommends taking extra precautions and staying at home if possible. So, it's a good idea to help your aging parent stock up. Make sure they have one to three months of medications, and at least two weeks' worth of food, over-the-counter remedies and other essential items, such as cleaning and sanitizing supplies.
Share Helpful Reminders
Remind your aging parent (and if they have a caregiver) to take all the necessary precautions to avoid becoming infected. Tell them to wash their hands frequently with soap and water for at least 20 seconds before and after providing care, preparing food and using the bathroom. Also, they should clean frequently touched surfaces in the home often, including mobility and medical equipment, such as walkers, canes and handrails.
Practice Physical Distancing but not Social Isolation
To help lower the risk of your elderly family member getting COVID-19, they should limit in-person visits. This may be difficult for older adults who enjoy spending time with friends and family members. But physical distancing doesn't have to mean isolation or loneliness. Driveway visits are common right now. We all need to keep elderly parents safe, but also keep in mind that social isolation can have a negative impact on older people's immunity and mental health. Seniors should be encouraged to think beyond their usual circle of friends and family. Saying hello to the mail carrier or checking in on neighbors close by can bring a sense of connectedness.
What You Can Avoid
As you try to limit exposure while caring for aging parents during COVID-19, here are some things your parent should avoid:  
Crowds. Elderly parents should stay clear of beaches, large gatherings and busy restaurants.
Unnecessary doctor visits. If an older parent is feeling well, help them postpone elective procedures, annual checkups and other non-essential doctor visits. To help them stay in touch, ask their doctors' offices if they offer telemedicine, which enables doctors and patients to communicate over video, email or other means rather than face-to-face appointments.
Travel. Elderly adults should hold off on non-essential travel, particularly trips with itineraries that would expose them to larger crowds.
Grocery Stores. With internet service, it should be relatively easy for aging parents to avoid shopping at the grocery store…many stores provide a complimentary drive-up and go pick-up service. You can also find out which grocery delivery services are available.   
When To Seek Help
If your aging parent needs ongoing care due to an injury, surgery or illness, you may need to contact a homecare company or home healthcare agency. An agency can help provide services for your elderly parent at home. Depending on the situation, care can range from doctor care, nursing care, physical and/or occupational therapy or home health aids who can help with activities of daily living such as bathing, dressing and walking.
What You Can Control
During these uncertain, challenging times in the age of Coronavirus, it is best to focus on what you can control. In addition to controlling important decisions such as finding reliable care for your older parent in the event of an unforeseen medical circumstance, protecting your parents' assets and investments should be top of mind. 
If you are considering Long Term Care Insurance (LTCI) (the average age of a new applicant is in the mid 50s), now may be a good time to look into the benefits of LTCI to help protect your wealth. LTCI may cover long term costs for an individual with COVID-19 – it depends on their symptoms and limitations. The Coronavirus circumstance warrants the importance of having a LTCI plan to pay for potential Long Term Care expenses. For more information about Long Term Care Insurance, please contact us.