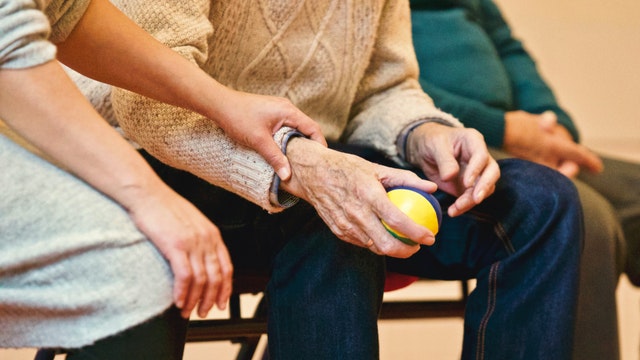 We know it is common for older adults to experience a fall at some point. Unfortunately, it is often unexpected and most families do not have a plan in place when an accident happens. Healthcare providers who work in the aging industry are typically well prepared to help in preventing falls in seniors. But family members and individuals themselves may not have taken the necessary steps to prevent falls in their homes. While some falls can be easily prevented, others may not be.
What Causes A Fall
There are many risk factors that make an older person vulnerable to falling. Poor vision, side effects from medication that can cause disorientation, slippery shoe soles, wet surfaces or ice patches, poor lighting and even dehydration can cause a fall. Some falls are preventable while others are unforeseen.
For example, if you know your parent recently started taking a new medication (such as Norco for pain, which can make them lightheaded or dizzy), it's best to make sure they are not left alone. This way, they can be monitored throughout the day and a fall can be prevented. Likewise, when walking in wet or slippery conditions, they should be assisted. But you never know when an older adult will experience dehydration or be in a situation where there is poor lighting – these are unexpected scenarios.
This is preventable by having an evaluation of the residence done by a Geriatric Care Manager or another qualified professional.
It's Important to have a Plan of Care
You want to be proactive and plan ahead in order to reduce fall risks whenever possible.  This is where a detailed Plan of Care comes into play.
A Plan of Care outlines items required of an older family member, identifying existing needs, such as preventing falls in seniors, and recognizing potential risks while taking into consideration views, preferences and choices of your family member. A Plan of Care addresses the following areas:
Health and Disability – From physical problems to mental health and dementia-related problems, there are several types of services, such as Home Health Care Providers, Occupational Therapy, Nursing Facilities and Adult Day Care for example, that may be necessary for an older adult.

Financial – Bill paying or consulting with an accountant or financial professional can help protect their finances and assets. There are also insurance concerns, claims and applications that may need to be addressed.

Housing – Many residential options and appropriate levels of housing are available to consider for older adults, which may include a Continuing Care Retirement Community (CCRC) – Assisted Living Facilities and Skilled Nursing Homes.

Families – A Plan of Care can help families adjust, cope and problem-solve around long-distance and in-home caregiving, addressing care concerns, internal conflicts and differences of opinion about Long Term Care planning.

Local Resources – There are many helpful local resources in communities available to older adults.

Legal – Legal experts, like elder law attorneys, estate planners, and having a Power of Attorney in place, are important to consider. 

Crisis Intervention – When it is needed, crisis intervention helps families navigate through emergency rooms, hospitalizations and rehabilitation stays, and ensures adequate care is available. For families that live at a distance, this can be a much-needed 24/7 emergency contact.
There are resources available to assist with the Plan of Care process. Organizations such as Aging Life Care Association can help find a professional with expertise and experience to provide appropriate support, resources and services for your parent.
Aging Life Care works with families to help guide them to actions and decisions that ensure quality care and an optimal life for older family members, reducing worry, stress and time through assessment and monitoring, planning and problem-solving, education and advocacy and family caregiver coaching.
You can also reach out to your local senior center or utilize your state area on aging agencies.  You can also visit our website for a list of additional resources on preventing falls in seniors.
Long Term Care Planning
Anecdotally, a fall tends to start a downward spiral of chronic care needs. When this realization occurs with an older adult, Long Term Care Insurance (LTCI) can be an important part of the financial component of a reliable care plan.  First, it is important to check if your family member currently has a LTCI policy in place.  If not, it may be too late to purchase one, since age and health may disqualify them (today the average age of an applicant is 57).  
LTCI helps protect assets and provides peace of mind when care is needed.  Financial retirement planning with a LTCI policy provides individuals with a guaranteed benefit/income. LTCI provides coverage for a person who has a substantial health problem and needs help with their activities of daily living (ADL's – bathing, dressing, toileting, transferring, continence and eating) or has a cognitive impairment, such as Alzheimer's or Dementia. Health Insurance and Medicare do not cover chronic care. Long Term Care policies help cover the cost of home health care, assisted living facilities, skilled nursing facilities and adult day care. It also provides other benefits such as respite care, geriatric care management services and more. 
If you are assisting your older parent through a Plan of Care, or figuring out how to help them with their ADL's, or realize the cost of care is a burden your family wasn't prepared for, now may be a good time to consider LTCI for yourself.  Gordon Associates can assist with Long Term Care planning. 
Long term care events are a reality of life, and LTCI can help preserve assets, the standard of living and independence, while allowing the members of the family to make important choices for the financial, physical and emotional well-being of older parents. For more information about arranging a Plan of Care or LTCI, please contact us.