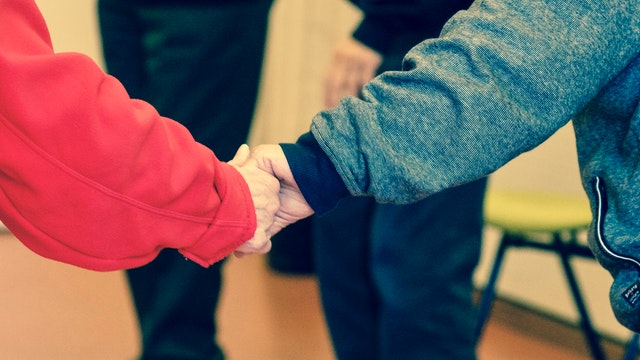 From Gordon Associates – we are pleased to post this guest blog from Senior Living Experts. We have referred many clients to them for help finding resources for senior citizens, and we have always been happy with their results. Even though they are based in the Chicagoland area, their reach is wide and they have helped us with clients as far as Arizona.
This blog covers common questions about levels of care in senior living communities. We hope you find it valuable.
When planning to place a loved one in a community, you may be curious as to what type of care they may need. Each type of care tends to different needs, but some care levels may seem very similar. Our advisors at Senior Living Experts can help you determine which type of care your loved one may need.
Assisted Living
Assisted living is maintenance free living, which may be helpful for older adults who require more care and support. Residents live in a residential apartment with meals, housekeeping, laundry services, and transportation provided. Staff can also help the residents with activities of daily living such as bathing, grooming, dressing, one person transfer, and medication management. 
It is preferred that the staff have a Certified Nursing Assistant license so they know how to properly care for the residents. They are available 24/7 in order to provide safety and care to residents. Staff make sure the residents are happy, healthy, and engaging in social interaction. 
The activity directors plan social gatherings and activities that are beyond Bingo! Residents can participate in painting classes, writing workshops, dancing classes, exercise programs, karaoke, and more. Residents go on excursions to museums, sporting events, and musicals. 
Memory Care
Memory care is more specialized towards those who have cognitive impairment, but the home environment and personal care is similar to Assisted Living. It is a more structured way of living and involves routines that reduce anxiety in those with Alzheimers, or other types of dementia.
The memory care unit has secured doors with alarms, entrances and exits that require a code, and outdoor spaces that are enclosed so staff knows where the residents are at all times. Since those with cognitive impairment often wander, it is especially important to keep them safe and in a secured environment. 
The staff are not only required to have a Certified Nursing Assistant license, but they are trained to react to the actions and behaviors of memory care residents. They check on the residents more often, and they plan activities that stimulate the brain. These activities include crossword and jigsaw puzzles, music therapy, reading, nature walks, gardening, painting, and drawing. It is mostly on a routine basis so the residents have some idea as to what they have planned for the day. 
Independent Living
Independent living allows a senior to live independently and maintenance free, while also having access to assistance such as landscaping, dog-walking, and housekeeping. If a senior does not need much personal assistance, they can pick and choose which services to pay for. When a senior gets to a point where they are paying for a lot of extra services, it may be a smarter financial decision to switch to assisted living. 
Fitness centers, barber shops, cafés, and dining rooms are nearby so the senior does not have to travel far in order to enjoy these amenities. There are also plenty of social events that are organized, so it will be easy for your loved one to make connections with other people in the community. 
Supportive Living
Supportive Living is very similar to assisted living, however, it is supported by the Department of Healthcare and Family Services. Since this type of care is subsidized by the State, it provides financial security for residents. If a resident were to run out of their assets, they will not be required to move out of their apartment. 
Supportive Living provides personal care, social gatherings, and daily planned activities. Staff are available on a 24/7 basis and check on the residents multiple times a day. Residents live in a residential apartment, just like they do in assisted living. 
In-Home Care
In-home care allows a senior to live in their own home, and have a certified nursing assistant or caregiver come to provide the care they need. This care could be similar to what is offered in Assisted Living, such as cooking, bathing, personal hygiene, and assistance with transferring. Nurses can also provide care for anyone who needs physical therapy, occupational therapy, speech language therapy.
If you have any other questions about senior living, contact Senior Living Experts at 773-231-7212 or visit their website at www.seniorlivingexperts.com. They are a senior referral service based out of Chicago, and they help you and your loved one find a place to live. They can also connect you with Elder Law Attorneys, Move Managers, Financial Planners, and Real Estate Agents. Their advisors would be happy to work with you.