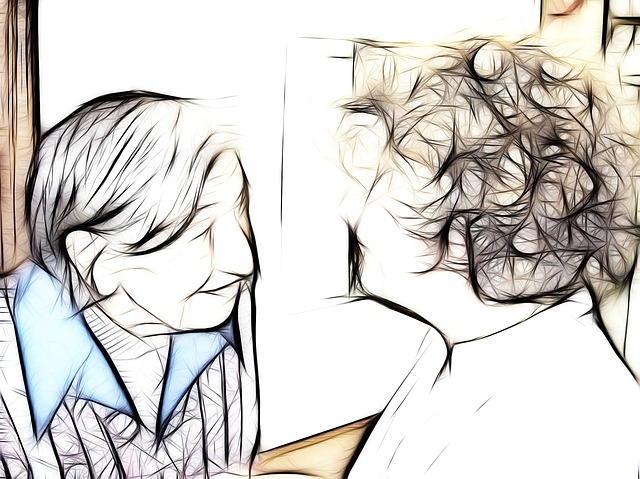 From Gordon Associates – we are pleased to post this guest blog from Home Care Assistance, a caregiving agency serving Chicago and the surrounding suburbs.
This blog covers an important topic we're hearing more and more about. We hope you find it valuable.
Watching a parent, family member or loved one's health decline can be devastating. The energetic, strong, happy person you once knew is now becoming more and more dependent on you with every day that passes. There is a sense of loss, fear and sadness that comes with seeing someone transform in this way, and if you're like most people, all you want to do is help.
While it's wonderful to act as a caregiver—to give back to your parents or an elderly person by helping them as they age, caregiving can also be stressful, frustrating, angering, isolating and immensely depressing, at times. In other words, being a caregiver is no picnic.
Being a caregiver is also pretty common. According to the Mayo Clinic website, about 1 in 3 adults in the United States provides care to other adults as informal caregivers.
Being a caregiver can be a thankless job, and can add a lot of stress to a person's life, which can then lead to a decline in his or her own health and wellbeing.
How do you know if caregiving is taking a toll on you? Here are some signs:
Feeling tired often.
Weight changes.
Acting short-tempered or angry frequently.
Feeling worried or anxious often.
Feeling overwhelmed or disorganized often.
Isolating yourself from others—losing interest in social activities or hobbies you used to have.
Sleeping a lot or being unable to sleep.
Stomach pain and digestion issues.
Drinking alcohol excessively.
Taking drugs, including prescriptions.
Fortunately, there are ways to prevent and even improve a caregiver's quality of life. How? By making sure the caregiver takes care of the caregiver! Here are 15 ways caregivers need to take care of themselves:
Eat Healthy
Most people don't realize that what they eat can affect how they feel, both physically and emotionally. There are studies that prove eating the right foods—leafy green vegetables, whole grains, berries, and lean protein, can positively impact a person, while indulging in unhealthy foods—sugars, excessive carbohydrates, and fried foods, can have a negative impact.
Stay Active
No one says you have to run five miles or hit the gym 7 days a week. But, moderate exercise just a few times a week—including cardio workouts, strength training, yoga, or even walking is proven to improve not just physical health, but emotional wellbeing, as well.
Meditate And Do Yoga
I was never a fan of either of these until a couple years ago. In fact, during the first yoga class I ever attended, the instructor reprimanded me for checking a text on my phone during a pose! Now I look forward to the peace and serenity yoga adds to my life, both during the class and for the entire day afterwards.
Do One Nice Thing For Yourself Every Day And Acknowledge It
Remember that you still deserve to enjoy life. That might mean treating yourself to a massage, taking a 30- minute walk around a lake, buying yourself a box of chocolate, or meeting a friend for coffee.
Connect With An Old Friend
There is no better way to counteract stress than to reach out to a friend from your past. It's almost guaranteed that the person will be happy to hear from you, and when you get together and talk, you will laugh a lot, and bring up wonderful memories.
Vent: Frustration, Guilt, Anger, Fear, Sadness
Whether you talk to a therapist, a friend, a coworker, or in a support group, bad feelings need to be verbalized. Telling someone about them helps reduce resentment and unhappiness.
Stay Social
Caregiving is exhausting, and it might be easy to say no to events and parties and get togethers because you're just feeling too tired and burned out to attend. But, staying social is very important in not feeling isolated and depressed.
Appreciate And Take Advantage Of Nature
There are scientific studies that link stress reduction to nature. So, take a walk in a beautiful wooded area or in a park, or on a lake. Take the time to appreciate the beauty of the scenery.
Ask For Help When You Need It
It's very hard to ask for help, but what most people don't realize is that others want to help. They aren't a caregiver, so for them, they aren't burned out, tired, stressed or resentful.
Take Breaks Several Times A Day
Anyone who has any kind of a job will say that it's beneficial to take breaks during the work day. Well guess what? Caregiving is a job. A tough one. You need breaks. Even running an errand is a break. You deserve it!
Find A Hobby, Cause, Sport Or Game You Love And Do It
What do you love to do? Play tennis? Play canasta? See new movies? Read? I bet once you became a caregiver, you stopped doing it. Please start again!
Maintain Self-Love
Remember that no one is perfect. We all get irritated and say things we don't mean. We all feel bitter and angry at times. And we all feel sorry for ourselves sometimes. The key is to recognize that you are human and doing the best you can. And guess what? You're doing a fantastic job, even if no one is saying thank you.
Pray And Express Gratitude Daily
Everyone has problems, and sometimes it's hard to see beyond the challenges and circumstances in our lives. But there is so much good happening in every day. Let yourself see it and appreciate the big picture. This includes your health, beauty around you, and the person you are taking care of. Reminiscing and laughing about the past is always helpful in feeling gratitude.
Nurture Your Relationship With Your Spouse
Don't forget about the importance of your significant other. Let him or her be there for you, let him or her help, and try not to take out your frustration on him or her. Your spouse loves and cares for you. Show him or her that you feel the same, despite the difficulty of your situation.
Take Physical Care Of Yourself
Perhaps the most important way you can care for yourself is physically. No time to get your prescription filled? You could end up suffering. No time to get that lump checked out? You could end up in the hospital. You deserve self-care. The person you are caring for would want you to engage in self-care.
Lastly, take a moment every day to realize the value of the work you are doing and how much the person appreciates it, whether or not he/she shows it or expresses it. Caregiving is an important, special job and God bless you for doing it.
Jackie Pilossoph is a Business Development Manager for Home Care Assistance, a premier caregiving agency that serves Chicago and all its surrounding suburbs. The company provides caregivers to the elderly to relieve caregivers when needed. Pilossoph is also the creator of "Love Essentially," a weekly column in the Chicago Tribune Pioneer Press, and several other newspapers across the country.