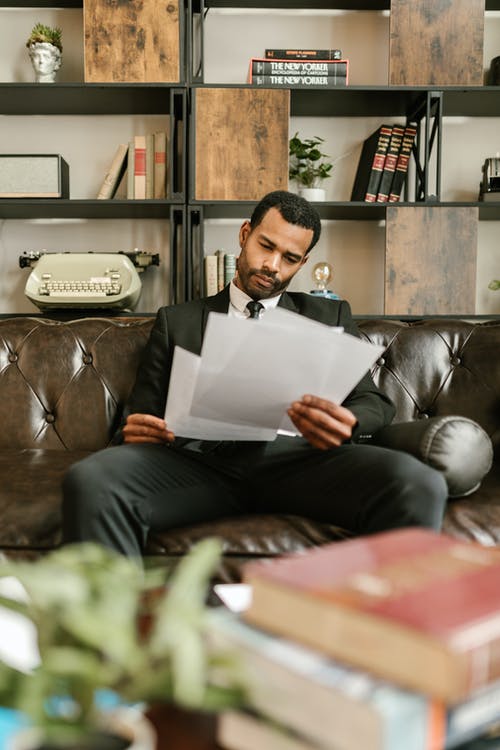 After you purchase a Long Term Care Insurance (LTCI) policy to help protect yourself, your family and retirement nest egg, you'll want to follow a few simple steps to help keep yourself organized and keep your family updated!
Share Contact Information
Make sure you give your Long Term Care Insurance representative the necessary contact information for your family and/or loved ones, financial advisor, or any other relevant individuals. This way the LTCI representative can reach the appropriate contacts if they need to work with someone else for claim purposes. It's better for the LTCI representative, family, estate planning attorney, financial advisor to know who the contacts are if and when LTCI needs occur.  
Give Appropriate Access
Complete a HIPAA authorization for your LTCI representative and family members so they can help you with any claims. HIPAA is authorization in a detailed document that gives covered entities permission to use protected health information for specified purposes, which are generally other than treatment, payment, or health care operations, or to disclose protected health information to a third party specified.
Can You Find Your Policy in 10+ Years?
Store your policy documents in a location that's easy to locate. It's best to have both an electronic copy and a hard copy. If you need to file a long term care insurance claim down the road it will be helpful to have the policy language available. If you have misplaced it, you can request a duplicate copy from your insurance carrier.
Build a Team
If you live alone, consider a geriatric manager (also known as an Aging Life Care Specialist), patient advocate or an elder law attorney who can be your advocate.
A geriatric care manager is a professional, licensed nurse or social worker trained in senior care. Geriatric care managers act as private advocates and guides for family members who want to ensure their loved one is in good hands.
They can help families with a range of assessments and coordination of care. Services a geriatric manager offer include:
Evaluating, arranging for and monitoring in-home personnel and care needs.

Coordinating medical appointments and arranging for transportation.

Identifying social services and programs.

Making referrals to financial, legal or medical professionals and suggesting ways to avert problems.

Explaining complex or difficult topics with you and/or family members.

Creating short- and long-term care plans that can include other living arrangements.

Acting as a liaison to families who may be hundreds of miles away.

Answering questions and addressing emotional concerns of caregivers and their loved ones.

Arranging for relief of caregivers.
A patient advocate can help you and your family communicate with healthcare providers to get the information needed to make decisions about your healthcare. Patient advocates may also help set up appointments for doctor visits and medical tests and get financial, legal, and social support. They may also work with insurance companies, employers, case managers, lawyers, and others who may have an effect on your healthcare needs. 
Elder law attorneys work primarily with seniors, taking a holistic approach to legal issues that you face with age, especially with health, housing, financial well-being and Long Term Care.
Check Your Policy When Relocating
If you're thinking of moving into a facility setting (senior living community), make sure the facility you are interested in qualifies under your policy and that they are licensed properly if you need to make a claim in the future. Your insurance carrier can do a provider review and will need the name, address and phone number of the facility you are considering.  
You can also consider using a home health agency or a homecare agency. A home health agency:
Is primarily engaged in providing skilled nursing services and other therapeutic services; Has policies established by a group of professionals (associated with the agency or organization), including one or more physicians and one or more registered professional nurses, to govern the services which it provides;

Provides for supervision of above-mentioned services by a physician or registered professional nurse;

Maintains clinical records on all patients;

Is licensed pursuant to State or local law, or has approval as meeting the standards established for licensing by the State or locality;

Has in effect an overall plan and budget for institutional planning;

Meets the federal requirements in the interest of the health and safety of individuals who are furnished services by the HHA;

Meets additional requirements as the Secretary finds necessary for the effective and efficient operation of the program.
Gordon Associates (Gordon Associates) has been helping families with Long Term Care planning and claims since 1975.  Please contact us for more information regarding Long Term Care Insurance Planning.