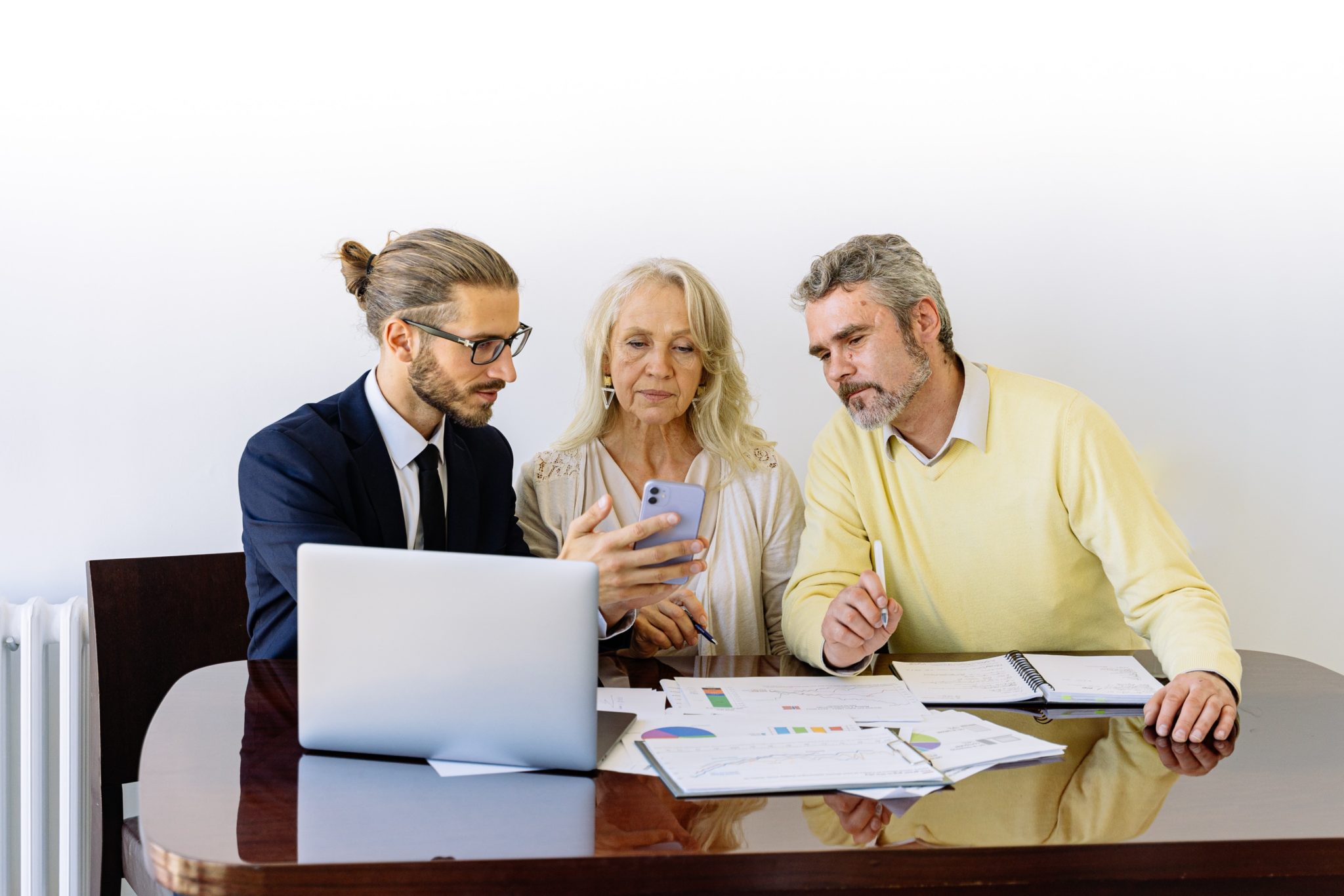 Most people are adamant they never want to become a burden on their spouse or family.  Open communication and sound financial planning are key ingredients to navigating a lasting relationship with an eye to the future—in sickness and in health.  That includes making contingency plans for potential cognitive and physical ailments that may arise in one or both partners.
An estimated 70 percent of people over the age of 65 will ultimately need some form of Long Term Care.  The associated expenses for Long Term Care are rising along with demand.  The average cost for an assisted living facility can easily exceed $80,000 annually, while an at-home round-the-clock health aide may run even higher. Medicare and most health insurance plans will not cover these costs.
The overall out-of-pocket lifetime cost for care can very quickly add up—proving beyond the means of many people.  Long Term Care Insurance (LTCI) policies for couples are designed specifically to bridge that gap by covering the cost of home health care, adult day care, assisted and skilled living facilities. 
Buying Peace of Mind
Couples buying long term care insurance not only protect their assets, but to provide the peace of mind that they and their loved one will have the care they need and choose, if and when that time comes.  Depending solely on a spouse—or another family member—can also take a significant physical and emotional toll on our loved ones.  Couples buying long term care insurance can receive supportive benefits such as aging life care management (aka: geriatric care management) and respite care to help the caregiver.
The application requirements for a LTCI joint policy are similar to those for individuals.  For example, in order to qualify for benefits a recipient must be unable to perform two out of six ADLs—or may be eligible if they are diagnosed with Alzheimer's or a cognitive impairment by a qualified professional.  Couples can choose flexible benefits providing a range of services from home care to an assisted living facility, depending on the afflicted individual's needs at any given time.
 One size does not fit all when it comes to purchasing LTCI.  Gordon Associates strives to educate couples to make the best choices for their particular needs.  Health underwriting and approval are required of both spouses or partners, and obtaining preliminary health details in advance of an application is key.
Each couple's unique financial situation will help determine the best policy plan to achieve their desired goals.
Shared Rider Effectively Increases Coverage
LTCI options for married spouses or couples living together can provide an added shared benefit rider, whereby either partner can access the benefits first—and leverage those shared or 'pooled' benefits.  What this means is that the couple is better protected, as they are less likely to reach the maximum coverage while still requiring care.
Some people will never need Long Term Care coverage, while others may need three or five or more years of coverage.  The ability to put a shared rider on the LTCI policy can be especially beneficial to couples.  In many cases, one or the other will require a higher level of care.  If one spouse requires a lengthier duration and/or more costly level of care, the policy period can essentially be expanded (even doubled) by tapping into the other partner's coverage. Some Stand-Alone LTCI carriers offer this Shared Care Rider – be sure to ask about it.
Protecting Your Shared Legacy
Ultimately, most couples who choose to invest in LTCI desire the assurance that proper care and choices will be available to one or both partners, and their loved one will not have the undue burden of stepping into the role of primary or sole caregiver.  At the same time, they are protecting their legacy by protecting what they have built and saved over the years to enjoy in the present—and potentially pass down to their children and grandchildren.
As with allocating funds into a retirement account or any other aspect of financial planning, the best time for a couple to purchase a LTCI policy is now.  The selection and cost will largely be determined by the respective ages, health status and financial situation of you and your spouse or partner.  Our qualified LTCI specialists can walk you both through the process and policy options.  Learn more at  Gordon Associates, Ltd.