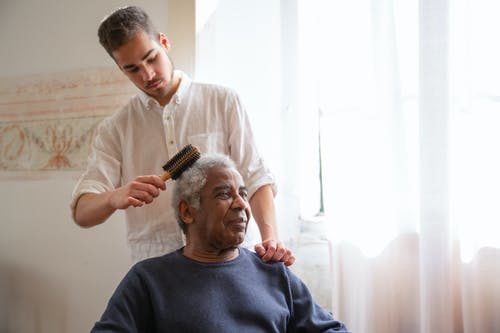 Over 70% of all seniors will need long term care during their lifetime. Knowing what your Long Term Care Insurance (LTCI) benefit triggers are and how they apply can help you and your family plan for the future. 
You probably don't think in terms of incidental activities of daily living. To you, these are simply tasks: eating breakfast, getting out of bed, or grabbing the newspaper in the morning. These are the fundamental actions that keep you living independently. Experts call these Activities of Daily Living (ADL) and Incidental Activities of Daily LIving (IADL), but they are not the same when it comes to qualifying for benefits from your Long Term Care Insurance (LTCI) policy.
Everything you do on a daily basis will fall into one of these two categories, from sitting up in bed to balancing your checkbook. To you, the differences between ADLs and IADLs could seem trivial. But the tasks you can or cannot perform on a daily basis–and whether those tasks fall under the category of ADLs or incidental ADLs–will have significant implications for your Long Term Care Insurance. 
What is an ADL?
An Activity of Daily Living is, simply put, a task you perform on a daily basis that is necessary to continue living successfully and independently. For caregivers and care facilities, ADLs represent a fast and specific way to gage an individual's independence and capabilities, as well as their needs. 
There are six basic ADLs:
Transferring:

This is the ability to move your body from one area or position to another. Moving from a chair to a bed would be a common example of Transferring. In some cases, the definition also includes the ability to shift positions–for example, from laying to sitting.
Toileting:

This refers to the ability of an individual to use toilet facilities effectively and hygienically.
Bathing:

This can include keeping yourself clean by either bathing or showering. Bathing may also simply refer to your ability to wash your own face and hands.
Dressing and Grooming:

Being able to choose your own clothes and properly put them on is an Activity of Daily Living. This also includes daily grooming chores, such as shaving or brushing your teeth.
Feeding:

The ability to put food on a fork and move the fork successfully into your mouth is an ADL. Feeding will include eating meals that have already been prepared, but won't necessarily include the preparation of the meal.
Ambulating:

You can think of this as the medical term for "walking." Can you get around your house easily and safely enough? Can you move around from place to place outside?
It's easy to see how you can exhibit all of these ADLs in a single hour after you've woken up in the morning! If you can successfully complete these six tasks repeatedly and without difficulty, you may be able to live quite independently.

Also, it's important to note that most policies require you to need assistance with 2 of 6 ADLs or have a medically documented cognitive impairment (Alzheimer's or Dementia) to be eligible for benefits.
If you are unable to perform two or more ADLs, you will likely qualify for your LTCI benefits. However, the same is not true when it comes to Incidental Activities of Daily Living.
What is an IADL?
IADLs are activities that are necessary to function on a daily basis, but which are not covered in the six ADL categories listed above. IADLs are usually tasks that are learned and practiced.
For example, in order to eat (an ADL), you must have groceries in the house. This requires you to purchase food from a store, as well as to manage your finances. Without either of those two IADLs, you might be able to move the fork into your mouth, but your plate will be empty.
Examples of IADLs include:
Shopping

Meal preparation and cooking

Cleaning or maintaining your home

Transportation, including driving or ride services

Answering the telephone or email

Taking, refilling, or keeping track of your medications
IADLs tend to be more complex tasks, but no less necessary to living independently. That said, an inability to perform a single or multiple incidental ADLs is not enough to trigger your LTCI benefits. 
Advice for LTCI Policy Holders
It's essential that those with LTCI policies understand the differences between IADLs and ADLs. Care and service providers use these indicators to better understand the capabilities and needs of patients. But LTCI carriers will also use these differences to determine when benefits are activated and when you may not yet be eligible.
If you're hiring caregivers while you age in place, then it's important to know what your financial responsibilities may be, including which services may be covered by Medicare or other benefits. If you're moving to a senior living community, you can check to see which services are included with monthly fees/rent and what you may be responsible for.  Oftentimes there is a separate fee associated with alacarte services, such as medication assistance and laundry, just to name a few.
Find Out More About LTCI
Ultimately, much about your LTCI policy will be unique to you. You'll want to check in with your LTCI agent to better understand what you can expect, both in terms of your healthcare and your financial responsibilities. ADLs are an important metric in terms of when your benefits activate, so ask as many questions as you can so you know how your policy works and are prepared when/if you need to activate your benefits.
To find out more about your LTCI options, contact us today!